If you're looking for the best PC games to play in 2021, you're in right place. It is tough to pick few games out of so many great PC games but still, I have tried my best. So, without any further delay, here are the:
8 Best PC Games to Play in 2021
1. Raji: An Ancient Epic
Raji : An Ancient Epic is an action and adventure game inspired and based on ancient Indian mythology. This video game is developed by Nodding Heads Games a Pune, Maharashtra based company and designed by Avichal Singh.
In the game there is three main characters Raji an orphaned circus performer, her younger brother Golu and the demon lord Mahabalasura. Raji has been chosen by The Hindu Gods to fight against demonic power, fight against the demon lord Mahabalasura and rescue her brother Golu, who was kidnapped by the demon lord on the day of Raksha Bandhan. The whole adventurous journey of Raji is inspired by Ancient Hindu Mythology and tales like Ramayana and Mahabharata.
This game was released on 18th, August 2020 for Nintendo Switch and 15th October 2020 for Microsoft Windows. The game is also released for Play Station 4 and X-Box one. The game was nominated for Best Debut Game at The Game Awards 2020, first time for an Indian Game.
Platforms on which Raji – an ancient epic is available:
Playstation 4
XBox One
Ninetendo Switch
Microsoft Windows – PC
You can purchase the game at Steam
Recommended Read – The Outlast Gameplay and Its contribution to Horror
2. Valorant
Valorant is a free to play multiplayer 5 v 5 FPS Game developed and published by Riot Games. The beta version of the game was released on 7th April 2020 and officially released for Microsoft Windows on 2nd June 2020.
The main concept of Valorant which makes this game a global hit and different from other FPS games is its every character comes up with its own unique superpower. There are various game modes like Team Death Match, Unrated mode, spike rush mode etc. and various characters like Jett, Phoenix, Reyna, Raze etc.
There is still no global e-sports scene present in Valorant but the company announced to organize a global tournament "Valorant Champions Tour" in order to create the foundation of Valorant in E-sports.
Platforms on which Valorant is available:
Valorant is only available for Microsoft Windows PC. The game is not available on any other platform.
It is a free to play game and you can download the game at Playvalorant
3. Hitman 3
With a huge fan following, Hitman 3 is one of the best games to play in 2021. Hitman 3 is a TPP secret agent story mode game or stealth game developed by IO Interactive. The game was officially released on 20th January 2021 and available for Microsoft Windows, Play Station, X-Box, and Nintendo Switch.
The core plot of the single-player story started in Hitman part 1 where the Genetically Engineered assassin Agent 47 hunts the leaders of a secretive organization and the story goes on with different challenges. The game features six new locations to execute contracted assassinations.
The IGN gave the game a massive 9/10 points and it also received positive notes from the critics.
Platforms on which Valorant is available:
Play Station 4
Play Station 5
Nintendo Switch
X-Bos Series
Microsoft Windows
Google Stadia
You can purchase the game at Epicgames
4. Apex Legends
Apex Legends is a free to play multiplayer FPS battle royale game .This game is developed by Respawn Entertainment for Microsoft, PS4, X-Box version which released on 4th February 2019 and for the Nintendo Switch it was developed by Panic Button which will release on 9th March 2021 and published by Electronic Arts (EA) across all versions.
The game comes up with 3 man squad and a huge battle royale map and also many pre made special characters known as "Legends" with their own special power. The game is monetized so cosmetic items such as gun skin, character outfits can be bought using real currency or in-game currency both. There are total 16 characters in the game and some of them are Octane, Wrath, Mirage, Pathfinder etc.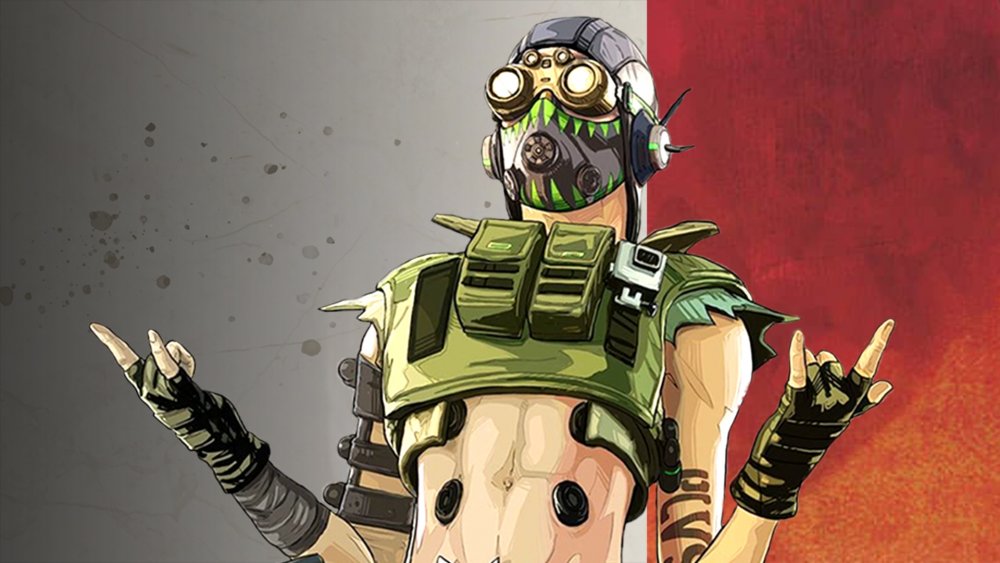 The game is active in global e-sports scene by organizing various tournaments with millions of dollars of prize pool.
Platforms on which Apex Legends is available:
Play station 4
Nintendo Switch
X-Box One
Microsoft Windows
Mobile(Expected to release by the end of 2022)
You can download the game from ea.
5. Counter Strike: Global Offensive
Counter Strike: Global Offensive commonly known as CSGO is a very famous name in Global E-sports scenario. This game was officially released in the year 2012 but almost nine years after its release it is still very popular worldwide and played by millions. It is a multiplayer FPS shooter game developed by Valve and Hidden Path Entertainment and designed by Minh Le and Jess Cliffe.
There are two sides of the game, one is Terrorists, whose objective is to plant a bomb and destroy the area and other side is Counter Terrorists, whose objective is to fight and kill all the terrorists and resist them to destroy the area. This is the core idea of the game.
This game has an active e-sports industry with millions of dollar invested and it is one of the largest Global E-sports.
Platforms on which CSGO is available:
Microsoft Windows
Classic Mac OS
Play Station 3
X-Box
You can download it from Steam
6. Call Of Duty : Warzone
Call of Duty: Warzone is a free-to-play multiplayer FPS battle royale game developed by Infinity Ward and Raven Software and Its publisher rights belong to Activision. The Call of Duty franchise first introduced battle royale mode in Call of Duty Black Ops 4 and this is the second main battle royale installation in the COD franchise.
This game comes up with two main modes Plunder and Battle Royale. It allows online multiplayer action among 150 players and some special game mode allows 200 players in action. The game comes up with a very unique in-game money concept that during online multiplayer action players can collect money from the buildings in the action area with which players can buy game items like killstreaks and gas masks etc.
According to the statistics the game had more than 85 million active users as of December 2020.
Platforms on which COD: Warzone is available:
Play Station 4
X-Box
Microsoft Windows
Download it from callofduty.com
7. FIFA 21
FIFA is one of the most played football simulation game across the globe. The craze of FIFA series is on next level. FIFA 21 is developed and published by Electronic Arts (EA) on 9th October 2020 and it is the 28th installment in the FIFA series.
FIFA 21 can be played both in single player and multiplayer. FIFA brought a new feature of Ultimate Team which contains 100 icon players including 11 new names. There is also a co-op gameplay feature in which a player can play with his/her friend online to unlock new objectives and rewards.
The PC, X-Box and PS versions of the game received a positive review by the critics but the Nintendo version got the rating of 2/10.
Platforms on which FIFA 21 is available:
Play Station 4
Play Station 5
X-Box Series
Microsoft Windows
Nintendo Switch
Purchase FIFA 21 from www.ea.com
8. Froza Horizon 4
Froza Horizon 4 belongs to a very famous racing video game franchise Froza which was developed by Playground Games and the game is published by Microsoft Studios. Initially it was released on 2nd October 2018 but due to some technical issues an enhanced version of the game released on 10th November 2020.
The main feature of Froza Horizon 4 which makes it different and more exciting from other racing game is Dynamic Weather System in which allows the change of environment according to the season. Also there are many content expansions which can be downloaded for the game like cars for James Bond films and many others.
In 2018, during the initial launch, Froza Horizon 4 won The Game Critics Award in the best racing game category. It has currently more than 12 million registered user.
Platforms on which Froza Horizon 4 is available:
X-Box one
X-Box Series X and S
Microsoft Windows
Purchase it from frozamotorsport.net