Roblox is a gaming platform where you can connect and interact with millions of people through games. It allows its users to develop 3D games as well as play millions of games through their platform. Roblox games had gained huge popularity these days and if you are confused about which Roblox game to try! Check out our list of
10 Best Roblox Games to Play in 2021
1. Murder Mystery 2
Murder Mystery 2 is an arcade based Roblox game developed by Nikilis. The concept of this game is quite similar to Among Us.
In the game, there are 3 player prospectives, Innocents, Sheriff and Murderer. Innocents have to hide from the Murdered and expose the murderer with their detective skills. The sheriff is the only one with a weapon and the murderer have to hide from the sheriff whose objective is to kill the murderer. And Murderer is the one who has to kill all the innocents without getting shot by the sheriff.
The game is very interesting with very basic graphic visuals. You can play the game with online players or invite your friends and play it in a private room.
Play Murder Mystery 2 from Roblox.com
2. Jailbreak
Jailbreak is a Roleplaying Roblox game developed by Badimo and it was released on 21st April 2017.
You can play the game as a Police officer or as a Criminal. If you play the game from a criminals' perspective, you have the escape from the prison using a keycard. And if you are playing as a police officer, you have to spoil the escape plans of the prisoners with the help of a weapon and a pair of handcuffs. As a criminal, if you had successfully escaped the prison, an open world is waiting for you but the police will still chase you, so you have to hide from the police.
Jailbreak is an award-winning game with a total of 3.1 billion plays.
Play Jailbreak from Roblox.com
Recommended Read Best Batman Game Series in 2021
3. Scuba Diving at Quill Lake
If you are bored with the same crime based games and want something relaxing, Scuba Diving at Quill Lake is the perfect game for you.
Explore the underwater areas of Quill Lake and experience the adventures seeking under the water. Find underwater cash and other collective items and trade them to upgrade your avatar. You will not get access to the whole area immediately, you have to upgrade your avatar with new gears and extra training to do that. So keep upgrading and keep exploring. You can connect with other online players or with your friends and play together. This game will give you a wholesome experience of relaxation with its eye warming visuals and interesting concept.
Play the Game at Roblox.com
4. Dungeon Quest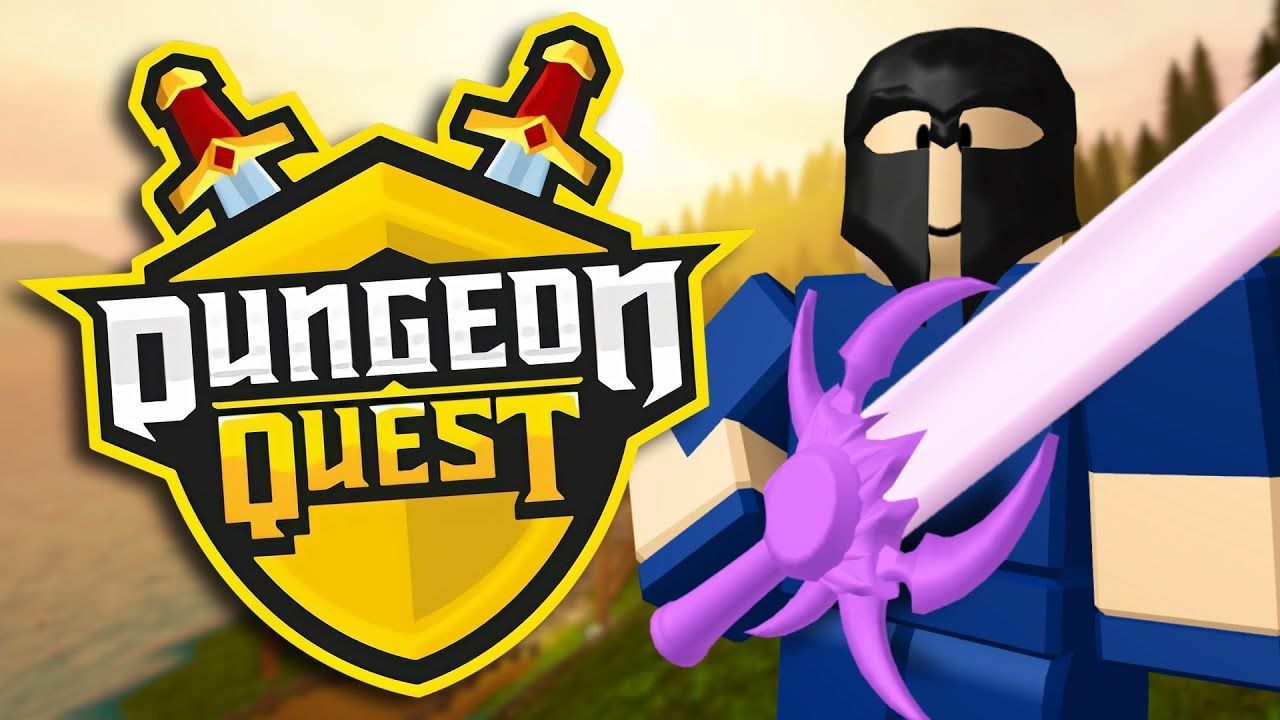 Dungeon Quest is an action-adventure Roblox game developed by vCaffy. The game was released in 2018 and updated recently on 20th March 2021.
Dungeon Quest can be played in modes- Singleplayer and Multiplayer. In single-player mode, you are the only one for yourself. Loot and upgrade yourself to fight against the drove of enemies and conquer. And in multiplayer mode, team up with online players or with your friends, fight with the Dungeons and collect loots to upgrade yourself. By fighting, you can earn experience points which you can use to improve your hitpoints and spells.
So, what are you waiting for! team up with your friends and experience the action-packed adventurous journey of Dungeon Quest.
5. Tower Defense Simulator
Tower Defense Simulator is an action and arcade game developed by Paradoxum Games. It was released in 2019 and the latest updates came on 18th March 2021.
The concept of the game is very straightforward. Team up with your friends or other online players and fight against zombies, bosses to save your tower. You can earn coin through battling and upgrade yourself. Buy new towers from the earned coins. Play on higher difficulties to battle with harder bosses which will give you more excitement. The latest update includes Halloween part 2, new demon skins, and more season rank.
Play Tower Defense Simulator from Roblox.com
6. Counter Blox
Counter Blox is a first-person shooter Roblox game developed by Rolve Community and released in 2015.
The game is heavily inspired by Counter-Strike. Here you can play a 5 vs 5 gunfight battle with other online players. The game contains a vast variety of maps to play. There are objectives available in the game and you have to earn in-game money by eliminating the opponents. You can use the in-game money to buy weapons and other utilities for the game. Like Counter-Strike, buying option is only available at the beginning of each round.
7. Theme Park Tycoon 2
If you love building creative objects, show your creativity here at Theme Park Tycoon 2. Theme Park Tycoon is a full-fledged building game developed by Den_S.
The only things that matter in the game are creativity and imagination. You will get a piece of land and you have to build a whole theme park on it. You can build a range of different rides according to you and decorate your theme park with hundreds of decoration items. You can also build a roller-coaster to make your park more attractive. Join with your friends and show your creativity and go beyond your imagination.
Click here to play Theme Park Tycoon 2
8. Natural Disaster Survival
As the name suggests, Natural Disaster Survival is a disaster survival game developed by Stickmasterluke.
There are different natural calamities coming to grab you and you to find ways to survive them. you have to grab shelters for you to save yourself. There are several natural calamities like a flash flood, earthquakes are designed to kill you. During the flash flood, you have to find a high spot, during the earthquake you have to search for a place that no building is near you. That's how you have to survive.
Play the game from Roblox.com
9. Flee The Facility
Flee the Facility is one of the most interesting games on the list. This horror game is developed by A.W Apps and released in 2017.
There is one primary objective in the and that is to unlock the exit door and escape. You and the other online players have to work as a team and have to find a way to unlock the doors using the computers available in the game. To make the game more exciting, one player in the game is appointed as a beast who will try to capture the survivors using its giant hammer. You have to hide from the beast while unlocking the system.
10. MeepCity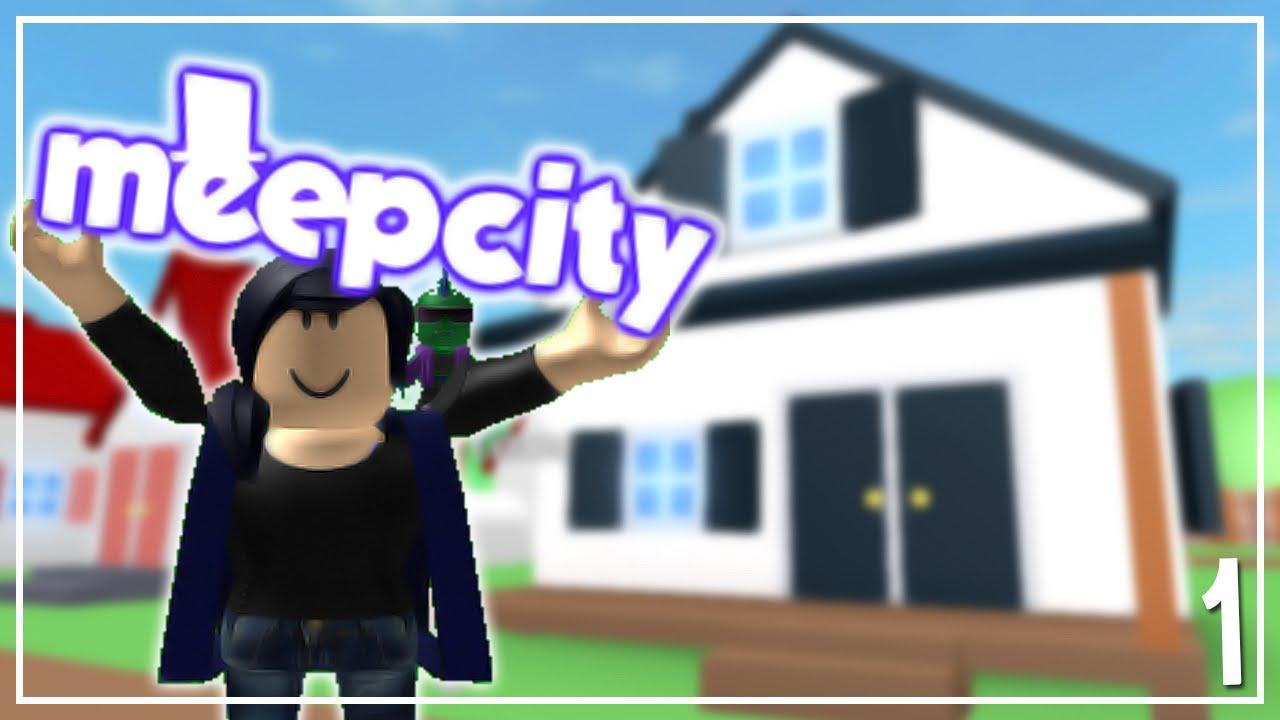 In the history of Roblox, MeepCity is the first game which touched the milestone of one billion visits. The game is developed by Alexnewtron and released in 2016.
This is a role-playing game and it was designed just to hang-out with the other online players active in the game. You can chat with other players, manage your own estate, earn coins. You can use these in-game coins to customize your estate as your wish. There are several ways to earn coins, you can do fishing, selling your plants, play minigames like Star Ball, MeepCity racing etc.
Play MeepCity on Roblox.com
FAQs on Best Roblox Games
Is Roblox safe for kids?
Roblox claims that it has precautions, but still, it remains the target for people with bad intentions. The common sense media rated it for users age 13+.
Is Roblox owned by Google?
Google acquired Roblox in 2007 with a massive amount of 380 million USD.