Can't Remember Gmail Password? 3 Best Tools to Recover
Can't remember gmail password? Not able to recover your account anymore? Has your privacy spilled?  Received "Google couldn't verify this account belongs to you" message? We got your backs. Cyber Security is now the talk of the town in the Tech industry. Creating powerful and secure passwords helps you out of this pitfall.
Here's a guide for retrieving your lost account through some simple techniques and a few password recovery tool for Gmail.  In addition to this, have a look at how to secure your Gmail accounts at the end of the article.
Can't Remember Gmail Password? Default Ways To Recover:
1. Recovery Through Email Account:
Go to gmail.com in the browser you are suitable with. 
Enter the email address or username of the Gmail account you want to recover. Click next.
It will ask you the password of the email. Go to forgot the passcode.
You will be directed to the Google account recovery page.
It will ask about the last passcode you remember.
You can skip to a different question.
Type the complete email address which is to be recovered. Recovery email you provided while creating this Gmail will receive a recovery code or link. 
Open the recovery email in another browser or tab. Open the verification link or enter the code given for verification. 
It will quickly redirect you to creating a new passcode for Gmail. Create or reset your password.
Create new passcode for Gmail. 
Voila! Like this you can recover gmail account without phone number & use your account as before.
2. Recovery Through Mobile Number:
Follow the login steps as above.
Then, it will ask you the account recovery email address or mobile number provided in the space given.
Type the recovery mobile number and choose 'send.'
It will send you a verification code immediately to your saved mobile number.
Enter the verification code and create a new password for Gmail.
3. Recovery Through Security Question:
Visit the login page of Gmail.
Enter the Gmail address you want to recover. 
Click on 'forget passcode'. The Password Recovery page will appear.
Try different ways until you are asked a Security Question.
The security question is the question given along with your answer when you created your Gmail account.
Answer the security answer, hit continue.
Now, the page will redirect you to reset the Gmail account by asking you for a recovery email address.
The verification code will be sent to the email you've given.
Enter the six-digit code sent by Google.
Create a new password with special characters and numbers to re-access your email.
If all of the above default methods don't work for you, your screen will look like this. You can then use the password recovery tools instead.
Online Password Recovery Tool For Gmail:
1) Bitwarden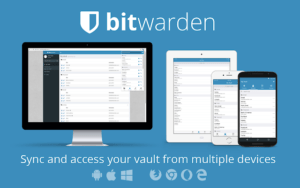 A secure and free password manager for all of your devices.
Bitwarden is the easiest and safest way to store all your passwords and logins while conveniently keeping them synced between all of your devices. Security experts recommend that you use a different, randomly generated password for every account created. But how do you manage all those passwords? 
Here Bitwarden comes to the rescue & makes it easy for you to create, store & access your passwords. 
Click here to Install Bitwarden
2) Password Armor
This Password Recovery Tool for Gmail and G Suite helps us remember the password without any hassle! Also, it helps us recover gmail account & our lost passwords and improvises them to make them even more reliable and secure.
No worry of losing passwords again or gmail password forgot by you, it saves all of them in an encrypted form. Verification problems for signing in to new mails, Password Armor fixes them all.
Click to Install this Password recovery Tool for Gmail.
3) Password Manager
You can view, change, remove or recover passwords that you saved in your Google Account through this Google Password Manager. Besides this, we recommend you to check the strength of your saved passwords and add for more security through this in-built Password recovery Tool for Gmail.
Click Here to open.
How To Secure Gmail Accounts?
We suggest you identify and choose strong & lengthy passwords as they protect you from Cyber Hackers. The hackers will break most of the account passwords as they figure out simple, familiar, and weak passwords. That is the reason experts of Cyber Security suggest us to keep strong password credentials for every login. Mostly, we interpret to create complex passwords and forget them after that. Easily remembered, tough passwords should always be chosen by the user for any login.
Tips For a Strong Gmail Password:
A password should include upper case, lower case, numbers, and special characters.
Combine segments or phrases to form strings.
Avoid using personal information for hackers to guess easily.
Keep changing your password regularly.
Do not reuse passwords.
Also, DO NOT write down passwords. There is a possibility of passwords being stolen and used by anyone else.
Never use the same passwords for two or more accounts, as it becomes easier for one to steal all your accounts.
You Might Also Like To Know: