From the gaming aspect, CPU temperature is a very crucial term. Especially, while Gaming in extreme FPS( Frames Per Second) the CPU heats more than usual. If the CPU is overheated, it can seriously damage the parts of the system and decrease the system efficiency. The effects of this can be seen in gaming performance also. So, it is very important to check the CPU temperature and control it. Here are the
Methods to Monitor CPU Temperature
There is not a lot of methods to check CPU temperature without any additional tools or software. If you are a Windows user, the process of CPU Temperature Monitoring is a bit complicated.
To do this, you have to check your BIOS( Basic-Input-Output-System). BIOS is a system software located on the motherboard. BIOS makes sure that all the other hardware devices are working properly without any error.
But nowadays, most modern computers are using Unified Extensible Firmware Interface (UEFI) software which is faster and more efficient than BIOS. The BIOS/UEFI software appears while rebooting your system and you can access the processor settings with a designated key.
Step-by-Step: How to Monitor CPU Temperature
Step 1: Go to settings in Taskbar.
Step 2: Go to Update & Security.
Step 3: Click on Recovery on the Left Side.
Step 4: Click "Restart Now" Under the Advanced Startup Option.
After Clicking Restart Now you will be redirected to this Window.
Step 5: Click on Troubleshoot.
Step 6: Click on Advanced Options
Step 7: Click on UEFI Firmware Settings.
Step 8: For Confirmation Click Restart

After the confirmation, a new window will appear where you can find the temperature of your CPU under the PC Health Status or System Hardware Monitor.
Recommended Read 8 Games like Life Is Strange
The procedure is very lengthy and time-consuming and to avoid this many additional tools or software were developed with which we can easily check CPU temperature without any hassle. Here is the list of
5 Best CPU Temperature Monitoring Tools
1.AIDA64 Extreme
AIDA64 Extreme is a CPU temperature monitoring tool. The software displays detailed information about the components of your computer and you can save that information in CSV or HTML formats. It can also analyze system RAM bandwidth as it supports multi-threaded memory.
The software is available for Windows, iOS and Android.
You can purchase the software from aida64.com
2. Core Temp

Core Temp is very easy to use and simple software that uses a DTS( Digital Thermal Sensor) to get information about CPU temperature.
Click Here to download Core Temp
3. Real Temp
Real Temp is a very simple temperature monitoring software and it uses Fluke 62 IR Thermometer to check the CPU temperature. The program is specially designed for Intel Processors. It is a very quick and accurate tool for CPU temperature monitoring.
Download Real Temp from Techpowerup.com
4. Speccy
Speccy is only available for Windows Operating System. It provides detailed information about the hardware of your computer and it can also measure real-time CPU temperature. You can easily save the results as a text or XML file.
Download Speccy from CCleaner.com
5. SIW
SIW stands for advanced System Information for Windows which analyzes your computer and provides you with detailed information about your system in a very comprehensive manner. The information includes Software information, Hardware information, Network information.
Purchase the software from gtopala.com
Importance of CPU Temperature Monitoring
To complete hardware and software instructions efficiently, the CPU needs to work as efficiently as possible as the CPU is responsible for all these. The CPU temperature plays a vital role in terms of a computer's efficiency. Any temperature under or around 50-degree Celcius is considered an ideal temperature and under this range, you will get the best performance from your CPU.
While gaming in extreme FPS, sometimes, we just overclock our CPU to get the maximum performance, but it heavily rises the CPU temperature because the CPU is forced to work harder than its capacity. As a result, you might face too many frame drops in the game. Overheating can also cause crucial damage to the other components of the system. So, from the aspect of extreme gaming, CPU temperature monitoring is very important.
Methods to Reduce CPU Temperature
1. CPU Cooler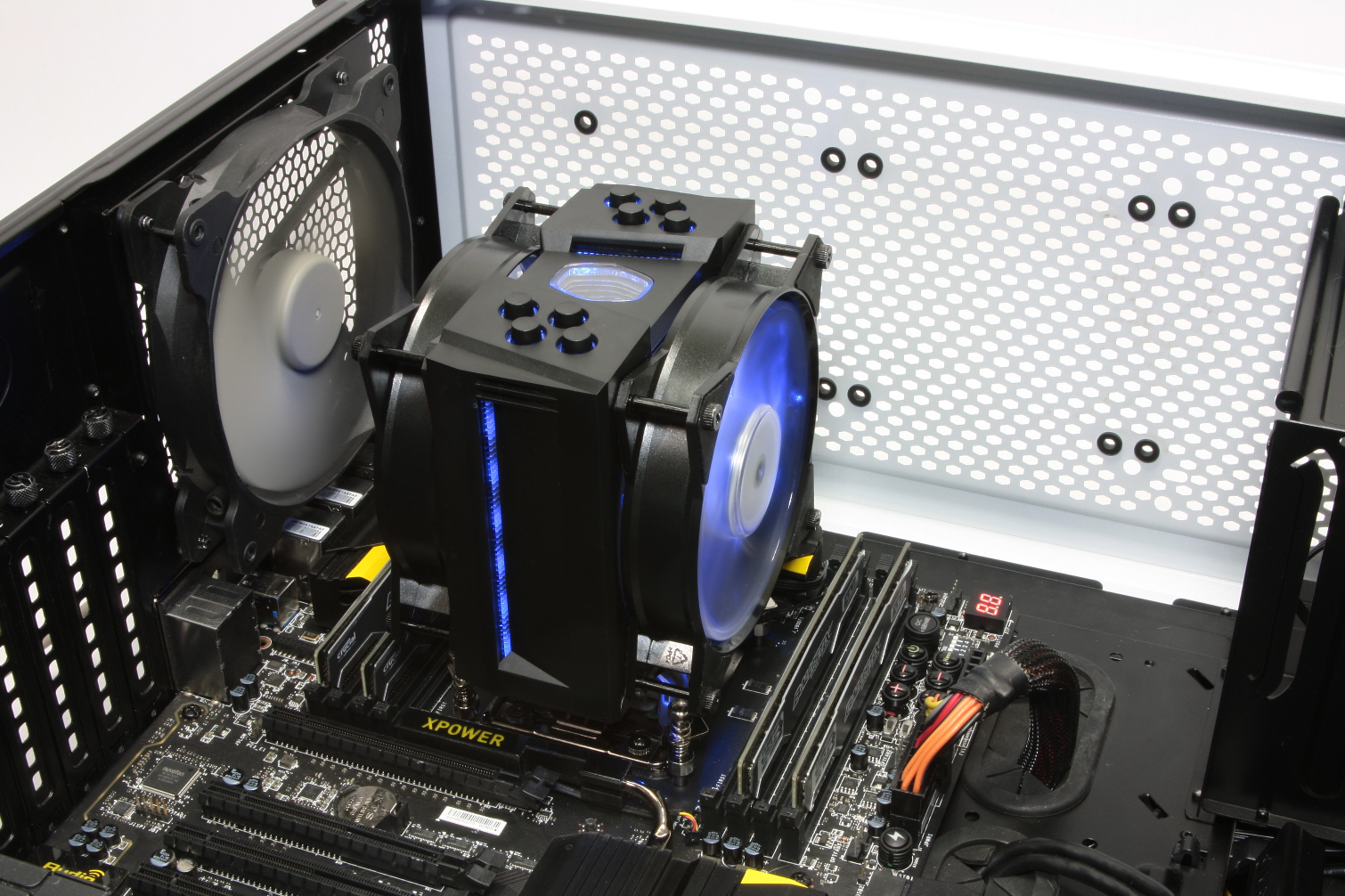 Cooling Systems are very important while gaming in extreme FPS. To avoid the issue of rising temperature for CPU, Cooling systems are designed. Mainly there are two types of cooling systems, one is Air Cooling and another one is Liquid Cooling. Air coolers use fans to control the temperature and liquid coolers use a special type of liquid to do the same job.
Here a special thermal paste is used on the CPU which transfers the heat from the CPU to the coolers. Dried thermal paste can also be the reason behind high temperature, So change the thermal paste after a certain time.
2. Clean your Computer
The temperature of the CPU can also rise dust, clogging fans and blockage of air pathways. So, clean your computer often to reduce the blockage of air passing ways. This is one of the main reason behind high CPU temperature.
3. Cable Management
Cable management in the CPU cabinet is also important in overheating issues. A bulk of unmanaged cable can restrict the airflow which can cause overheating.
4. Laptop Stand for Laptop Users
In most cases, we can not install external fans or coolers on a laptop. So we had to depend on the basic air cooling system already provided in laptops. In most Laptops, Cooling Fans are usually installed on the base of the laptop. While placing the laptop on a flat surface, the surface restricts the airflow which causes a huge temperature rise.
To avoid these circumstances, you can simply use a laptop stand which causes no restrictions to the air. So, the hot air flows away and the CPU temperature stays under control.
FAQs on CPU Temperature Monitoring Tools
What is the best CPU temperature monitoring tool?
According to my opinion, Core Temp is the best CPU temperature monitoring tool because it is easy to use and accurate.
What is a normal CPU temp?
Any temperature under or around 50 Degree Celcius is considered normal.