6 Best Sites Like Youtube in 2021
Social Networking and Video sharing sites like Youtube are very popular among people of all age groups and many other alternative sites are in this race. People are making million-dollar business using these platforms worldwide.
So, if you are looking for social networking and content sharing platforms like Youtube, I will recommend you to check out our list of
6 best sites like Youtube: Here is the list
1. Tiktok
After Youtube, Tiktok might be one of the most famous names when it comes to social networking and video sharing sites. Tiktok is a video sharing and social networking service owned by the Chinese company ByteDance. In China, TikTok is known as Douyin. Tiktok is the global version of Douyin and after merging with Chinese media company Musical.ly in 2018, Tiktok became available worldwide.
Tiktok provides a huge platform for short video sharing with thousands of filters and visual effects. The time duration of each video can be between fifteen seconds to one minute. The video category includes short comedy, entertainment, education, dance etc. Since its launch, Tiktok rapidly gained popularity worldwide and as of October 2020, it has approximately 2 billion downloads.
Tiktok had also entered into e-commerce as Shopify listed Tiktok into its portfolio allowing the user to buy products directly from Tiktok. Also, many small businesses can easily advertise their products and services on Tiktok which will help their business to grow. Tiktok banned in some of the South Asian countries like India, Pakistan due to data privacy issues but it is available worldwide.
You can download Tiktok from Play.google.com apps.apple.com
Recommended Reads: 6 Bes Sites Like Craigslist
2. Twitch
Twitch is an online video streaming platform launched in 2011 by Twitch Interactive. Twitch Interactive in a subsidiary of e-commerce giant Amazon since 2014 as the e-commerce giant acquired the company in 2014.
Twitch is mostly known for online video game streaming and there are thousands of content creators active in this business. The majority of Global e-sports events are broadcasted on Twitch. Twitch also introduced non-gaming content like live music broadcasts. In March 2015, Twitch announced itself as the official broadcasting partner of Ultra Music Festival and Electronic Music Festival in Miami. Twitch also introduced itself as a learning platform that includes video gaming tutorials with the creators and software development learning.
As of 2015 Twitch had 100 million active viewers and had 3 million broadcasters monthly as of February 2020.
Visit Twitch
3. IGTV
IGTV is a video sharing feature of Instagram and it was first introduced in June 2018 for Android and iOS smartphones.
IGTV was introduced to share lengthy videos on Instagram and it allows videos uploads up to 15 minutes and a maximum video size of 650 MB for mobile devices. For desktop web browsers it allows videos up to 60 minutes of playtime and video size up to 6.5 GB. All the features of IGTV are available in the Instagram application and to use IGTV you just have to create an Instagram account.
IGTV is available in 30 different languages and it is free to use.
You can use IGTV on Instagram. Download Instagram from Play.google.com apps.apple.com
Read Also Games like Town of Salem in 2021
4. Mixer
Mixer is an American online video streaming platform released on 5th January 2016. Mixer was initially launched as Beam but in August 2016, Microsoft Corporation acquired the company and rebranded it as Mixer.
Mixer was launched as a direct competitor to another online video streaming platform Twitch and many big video game streamers like Ninja, Shroud shifted from Twitch to Mixer. From then Mixer gained popularity in the industry. Mixer provides faster online broadcasting than any other platform which make the interaction between streamers and users more appropriate.
But ultimately it failed to scale up its operations and Microsoft corporation shut down Mixer officially on 22nd July 2020. It agreed with Facebook that all the monetised channels join Facebook Gaming.
Visit the site Mixer.com (Redirects to Facebook Gaming)
5. Vimeo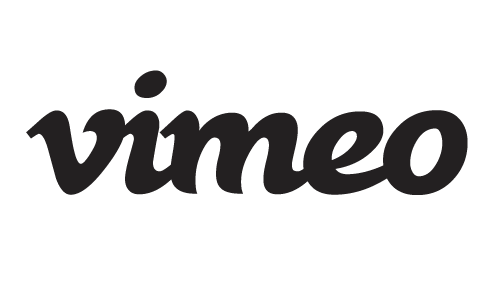 Vimeo is an online video hosting site headquartered in New York City, US. The company was founded in 2004 by Zach Klein and Jake Lodwick and currently, the post of CEO is managed by Anjali Sud(2017- present).
It is a subscription-based site for businesses and video creators with different plans which includes video creation tools, editing tools and broadcasting tools also which help the creators to create content. For professional video creators, it also works as a medium to connect with their clients. Unlike several video platforms, Vimeo does not have any options for advertisements on its videos or pages. It works as a "software as a service" model. The site also free services but with some limitations like limited uploads and limited video size etc.
By April 2020, Vimeo had almost 175 million registered users which generate over 200 million USD annual revenue.
Visit the site vimeo.com
6. Metacafe
Metacafe is an online video sharing platform headquartered in San Francisco, California in the USA. It was founded in 2003 by Eyal Hertzog and Arik Czerniak. Later in 2012, collective digital services acquired Metacafe.
Metacafe had emerged as a short video entertainment platform in the category of Music, Sports, Movies etc. You can search for trending and latest videos by simple keywords. This is an open platform and you can also upload videos by signing in to the website. Advertisement is also supported on the site and you can also use it to advertise your products and services worldwide and connect to millions of people.
By March 2011, the site attracts more than 13 million views/ month in the USA.
Visit Metacafe.com
FAQs on alternative sites like Youtube
Is there a kid-friendly version of YouTube?
"Youtube Kids" is the kids' version of youtube which contains only child-friendly content.
What is used in China instead of YouTube?
In China, Youku is the leading video and streaming platform and used by the majority.